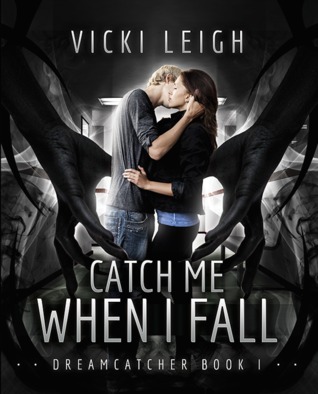 Recruited at his death to be a Protector of the Night, seventeen-year-old Daniel Graham has spent two-hundred years fighting Nightmares and guarding humans from the clawed, red-eyed creatures that feed off people's fears. Each night, he risks his eternal life, having given up his chance at an afterlife when he chose to become a Protector. That doesn't stop a burnt-out Daniel from risking daring maneuvers during each battle. He's become one of the best, but he wants nothing more than to stop.
Then he's given an assignment to watch over sixteen-year-old Kayla Bartlett, a clinically depressed patient in a psychiatric ward. Nightmares love a human with a tortured past. Yet, when they take a deep interest in her, appearing in unprecedented numbers, the job becomes more dangerous than any Daniel's ever experienced. He fights ruthlessly to keep the Nightmares from overwhelming his team and Kayla. Soon, Daniel finds himself watching over Kayla during the day, drawn to why she's different, and what it is about her that attracts the Nightmares. And him.
A vicious attack on Kayla forces Daniel to break the first Law and reveal his identity. Driven by his growing feelings for her, he whisks her away to Rome where others like him can keep her safe. Under their roof, the Protectors discover what Kayla is and why someone who can manipulate Nightmares has her in his sights. But before they can make a move, the Protectors are betrayed and Kayla is kidnapped. Daniel will stop at nothing to save her. Even if it means giving up his immortality.
My thoughts:
Vicki is my agency sister, so yeah, I was excited to read this book. First, the cover is awesome, and second the blurb let me know this was my kind of read. Daniel is someone I liked from the start. He's very real and so are his feelings. He felt for Kayla just like I did. The poor girl is in a psychiatric ward and being tortured by nightmares. I loved how the nightmares were physical things. Seriously LOVED that. I could almost feel their hands reaching for me while I was reading. Creepy and awesome!
There's a twist with Kayla that I really enjoyed and didn't see coming. I won't give spoilers though, so I'll just say it was a great addition to the plot. The dynamic between Kayla and Daniel felt very genuine to me. They both are dealing with a lot. Daniel wants out of his job as a Protector, and Kayla has a tortured past. I think this really draws them to each other and gives them common ground.
I can't wait to see where the story goes in book two.