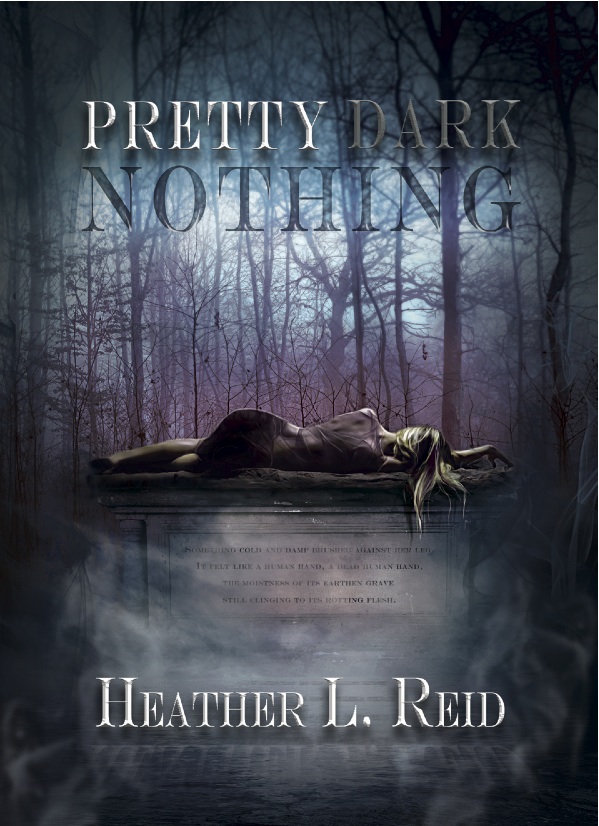 Summary:
It's been twenty three days since Quinn has slept for more than minutes at a time. Demons have invaded her dreams, stalking her, and whispering of her death. The lack of sleep and crippling fear are ruining her life. Energy drinks and caffeine pills don't make a dent. When Quinn dozes off in the school hallway, Aaron, an amnesiac with a psychic ability, accidentally enters her nightmare. The demons are determined to keep them apart, and Aaron from discovering the secret locked away in his memory. Together, they could banish the darkness back to the underworld for good. That is, unless the demons kill them first.
My thoughts:
First, how gorgeous is this cover? I love it. From the moment I saw it, I knew I had to read this book. In fact, at BEA I pushed my way through the crowd to get to Heather's signing, and not a moment too soon. She was out of books in three minutes flat. No lie. Gone. And now I know why.
Quinn is tormented by demons. She can't sleep, and they are ruining just about every aspect of her life. She's hung up on her ex-boyfriend Jeff, who I wanted to hit so badly. You'll easily see why if you read the book. Then there's Aaron. I loved him. He's so head over heels for Quinn, but their relationship is complicated in so many ways. I can't give details without being spoilery, but I didn't see the ending coming at all! And I loved that. Quinn resists the demons as much as she can, but when they threaten her friends and family, she can't help but give in, even for a little while. But demons don't play fair, and they are out to get Quinn.
Honestly, I'm not sure where book two will go. The ending sort of shocked me, but I'm eager to see where Reid takes us next.
Just for fun:
Quinn sees and hears demons, but she's afraid if she tells anyone and seeks help that they'll just think she's crazy. What would you do if you were in her shoes?