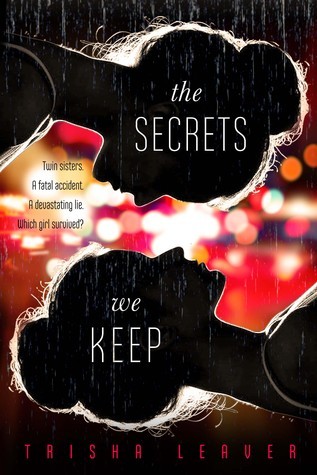 "She's not who I thought she was, but that doesn't matter. Maddy is my sister, my twin sister, and I'll do anything for her, including losing myself."
Twin sisters. A fatal accident. A devastating lie. Which girl survived?
Ella and Maddy Lawton are identical twins. Ella has spent her high school years living in popular Maddy's shadows, but she has never been envious of Maddy. In fact, she's chosen the quiet, safe confines of her sketchbook over the constant battle for attention that has defined Maddy's world.
When—after a heated argument—Maddy and Ella get into a tragic accident that leaves Maddy dead, Ella wakes up in the hospital surrounded by loved ones who believe she is

Maddy. Feeling responsible for Maddy's death and everyone's grief, Ella makes a split-second decision to pretend to be Maddy. And everyone believes her. Caught in a web of lies, Ella is faced with two options--confess her deception and risk devastating those who loved Maddy, or give up her own dreams and live her sister's life.
*"Leaver's brilliant novel is the high school version of What Happened to Janie? The compelling premise will attract readers and the strong characterization will keep them enthralled." -VOYA, STARRED REVIEW
"Trisha Leaver crafts a powerful and haunting novel that will keep you up long after you read the last page. Full of twists and turns and FEELS, this book questions how far a person will go for her family . . . even if it means losing herself." - Lynne Matson, author of NIL
"THE SECRETS WE KEEP

is a book who truly earns the title "gripping," and refused to be put down until the very last page." ~ Cuyler Creech, Teen Library Toolbox
Buy Links for THE SECRETS WE KEEP:
TRISHA LEAVER lives on Cape Cod with her husband, three children, and one rather irreverent black lab. She is a chronic daydreamer who prefers the cozy confines of her own imagination to the mundane routine of everyday life.
She writes Young Adult Contemporary fiction, Psychological Horror and Science Fiction and is published with FSG/ Macmillan, Flux/Llewellyn and Merit Press. For more details, check out her website at:

www.trishaleaver.com
Want your YA, NA, or MG book featured on my blog? Contact me here and we'll set it up.